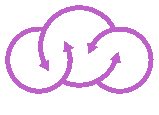 Cloud Simulations
Risk and Resilience Assessments of Buildings and Infrastructure Systems
Learn More
Our Vision
Cloud Simulations envisions a collaborative environment with state-of-the-art software and computing technologies to assess the risk and resilience of our buildings and infrastructure systems.
Our Technology
Cloud Simulations is centered on the integration of the spatial and temporal attributes of the events that need to be modelled to estimate the risk and resilience of our buildings and infrastructure systems.
Our Story
Facing the challenges of rapid urbanization, climate change and resource limitations, our societies have to work together. Cloud Simulations offers a novel platform and tools to address these challenges.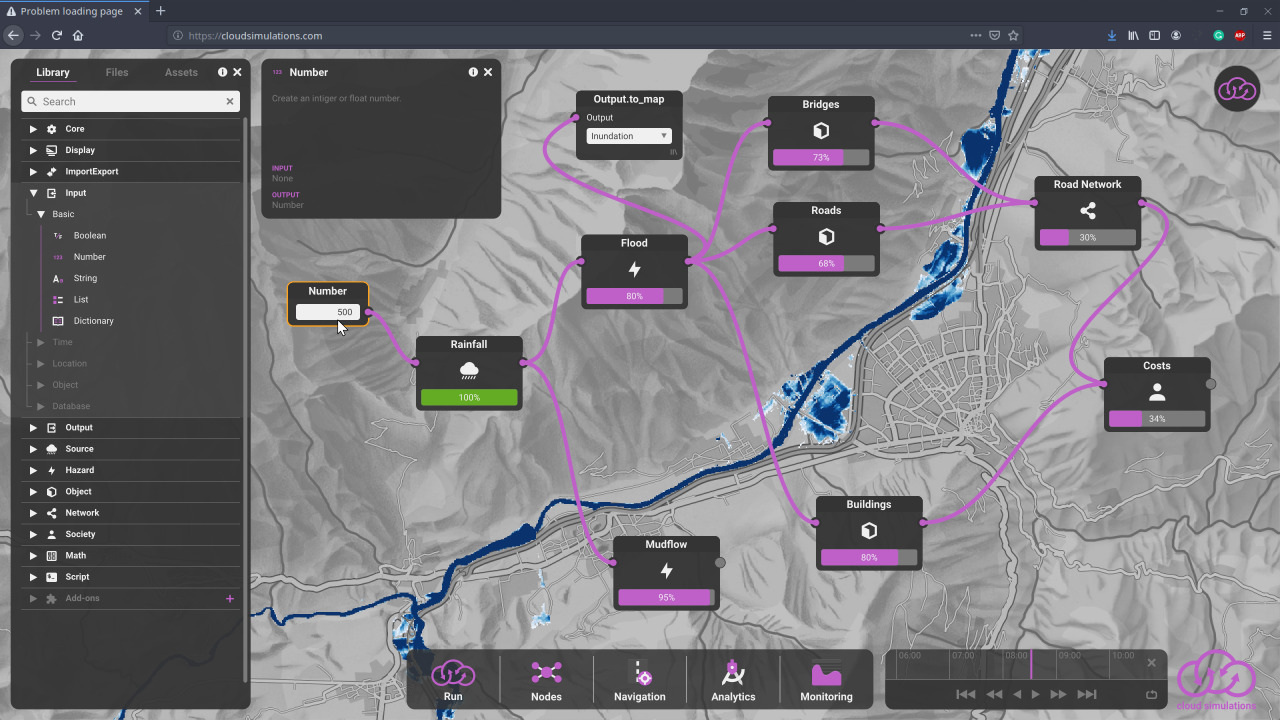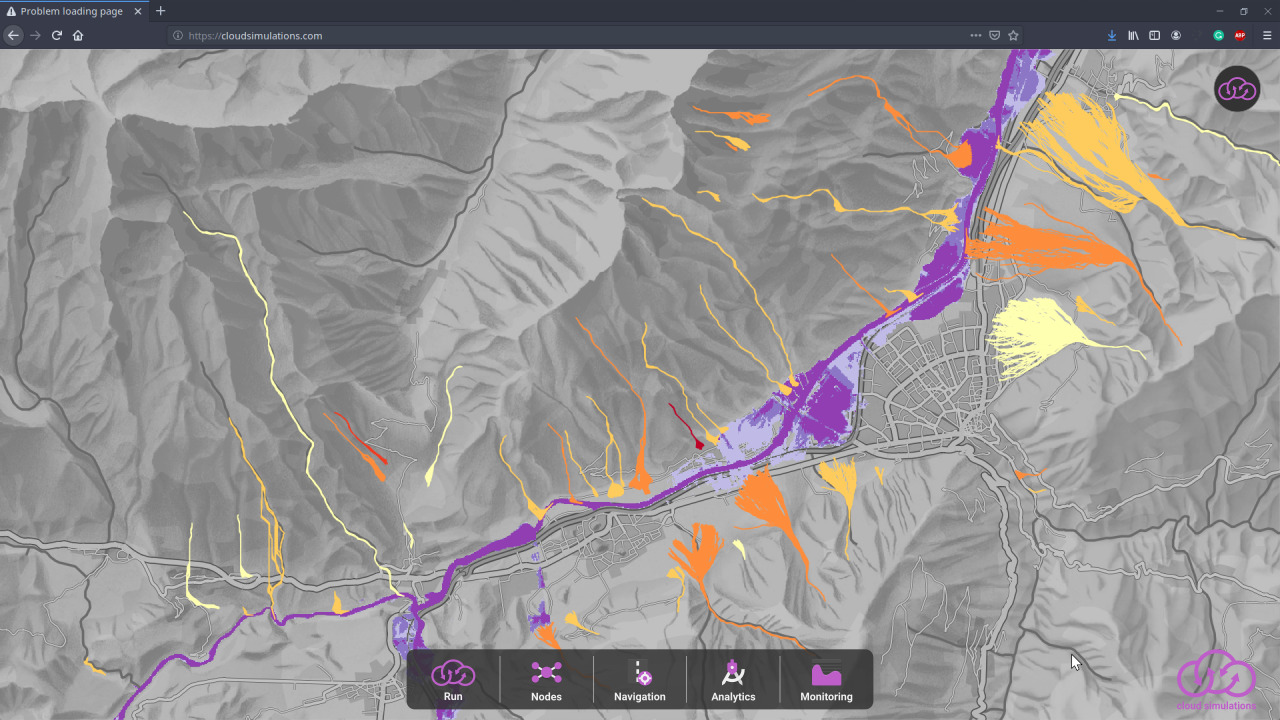 Discover Cloud Simulations
Cloud Simulations is an online platform for computational modelling for risk and resilience assessment of buildings and infrastructure systems. Through a friendly visual interface, construct logic routines to smooth and automate workflows, find optimum solutions to mitigate risks of natural hazards.
Computational Power
Cloud Simulations provides nearly unlimited storage and computational resources and enables HPC for everyone.
Manage Data and Connect Tools
Use Cloud Simulations to translate data to any of the many software tools to which bridges have been built.
Easily Extensible
Cloud Simulations can be extended easily through a large library of user-created packages, Python scripting.
Lightweight Visualizations
Use Cloud Simulation's own built-in visualization capabilities to see results quickly, accurately, and colorfully.
Software as a Service
Real-Time Collaboration
HPC
Various Models
Risk Assessments
Visual Programming
Cloud Simulations : The Future of Risk and Resilience Assessments
Collaborative technologies like data sharing, real-time collaboration, a continual process of creating, editing, and commenting, as well as a cheap and easy way of creating visuals and reports -- at the click of a button -- strengthens communication, speeding actions, and improving the decision-making process.
Get in touch with us
IDE with Visual Programming
Develop in your browser no need to install anything. Our visual programming language supports you describing your complex processes in terms that make sense to humans. Cloud Simulations then turns that into software for your risk and resilience assessments.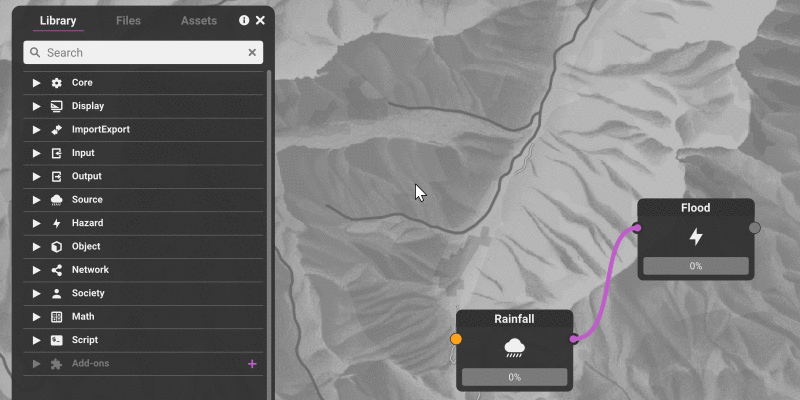 Visualization of the Results
Visualize your results directly in the browser and share them with your colleagues and collaborators. An interactive map can be very helpful, especially for spatial temporal data.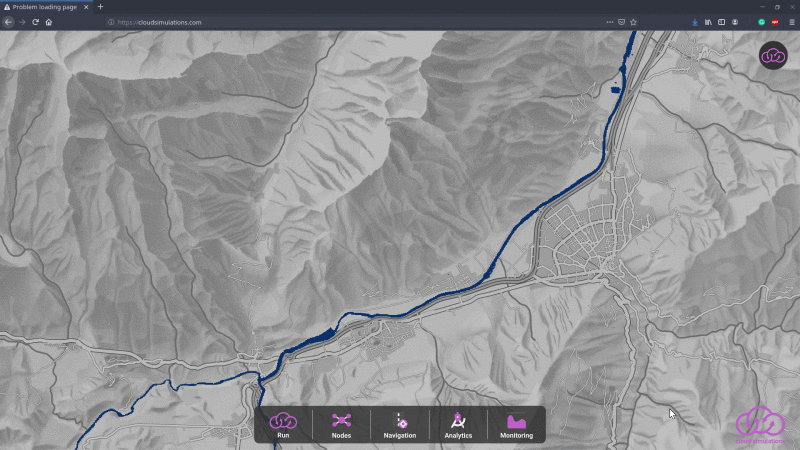 Project History
Every project is a Git repository. Cloud Simulations is designed for coordinating work among collaborators and can be used to track changes in any set of files.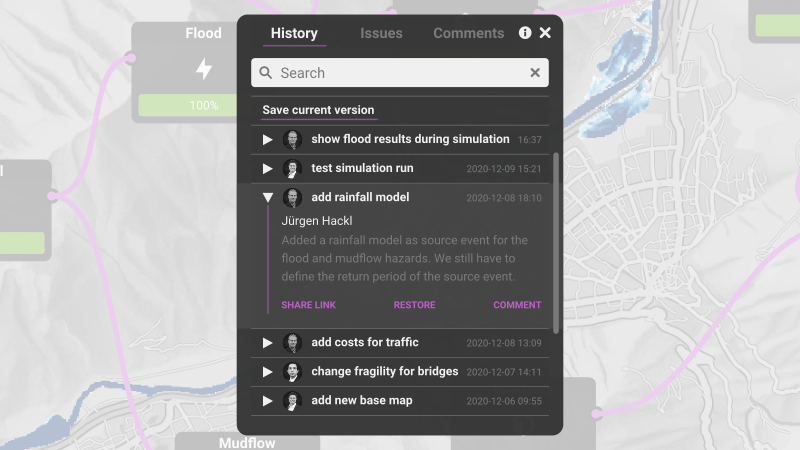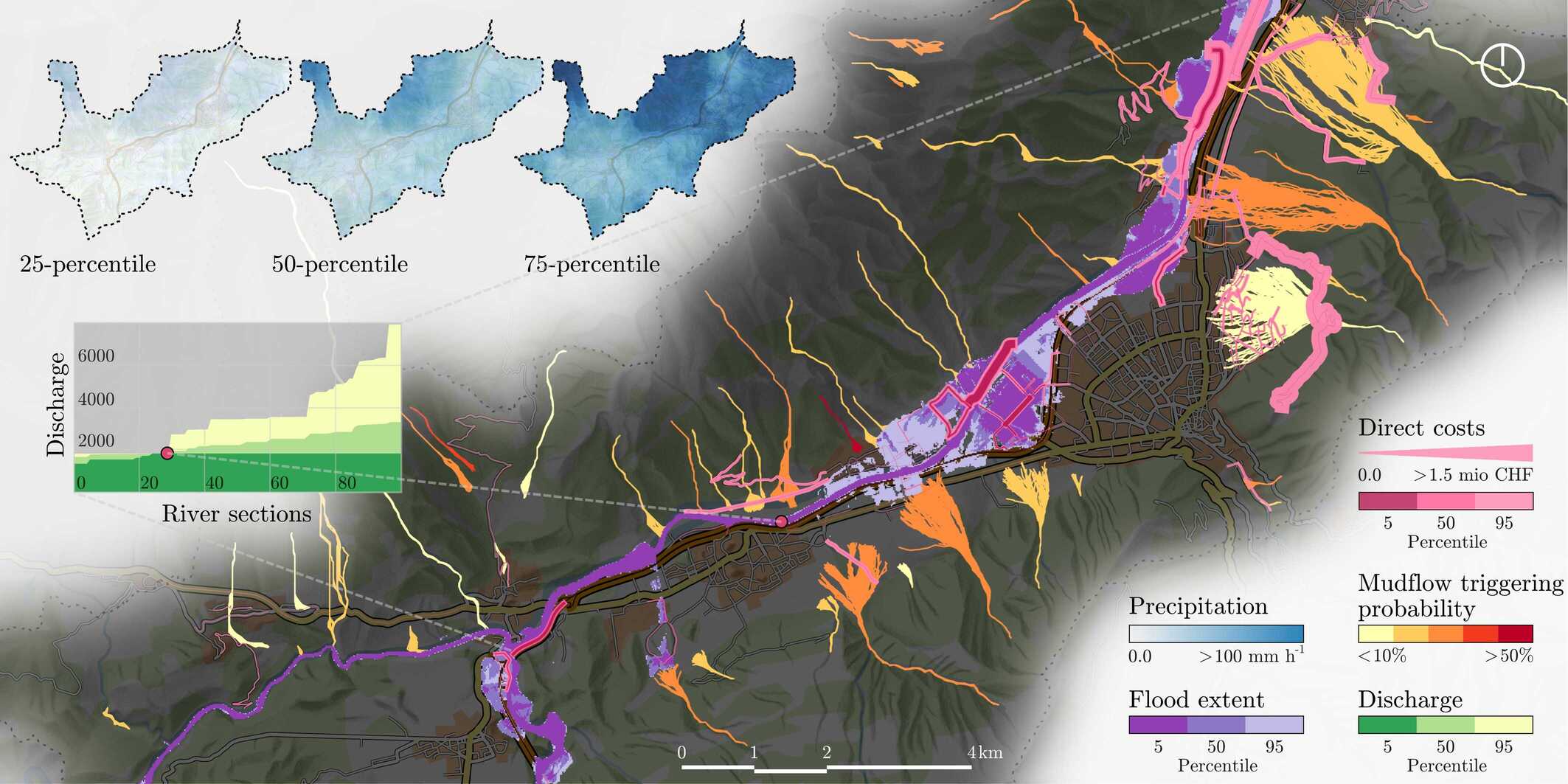 Networks such as transportation, water, and power are critical lifelines for society.
Read more
Contact Details
Get in touch with us to learn more about cloud simulations, and arrange a demonstration of what Cloud Simulations can do. Just leave your email address and we'll get back to you right away.
ETH Zürich, Rämistrasse 101, Zürich, Switzerland
Email: info@cloudsimulations.com